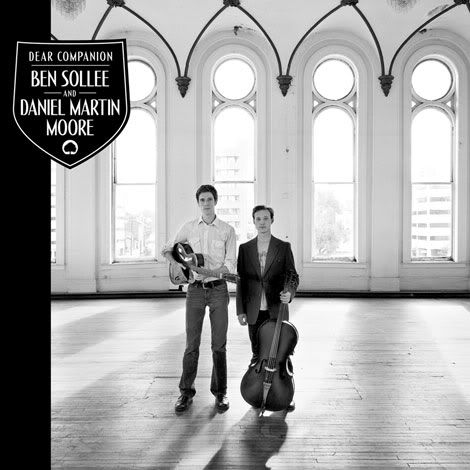 Ben Sollee and Daniel Martin Moore both great musicians in their own right have teamed up to come out with
Dear Companion.
They have received help from My Morning Jackets Yim Yames in the recording process and this album was released last month on Sub Pop Records. A portion of the money made on the album will be donated to
Appalachian Voices
an organization devoted to ending mountain top removal. The first track is the free download from the album and also included is a song of each of their own solo stuff. Hug a tree, listen to bluegrass and find a better way.
Ben Sollee and Daniel Martin Moore – Something, Somewhere, Sometime
Daniel Martin Moore – Stray Age
Ben Sollee – A Few Honest Words