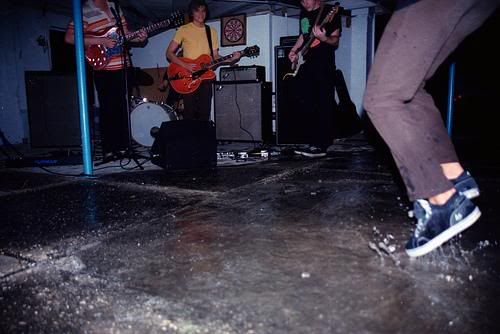 Surfer Blood's music fits conveniently into the coined term "beach music" and this year with bands like Ducktails and Real Estate has become one of the most overused terms of the year. If you are looking for a lengthy review please visit
www.obscuresound
. The song below is now what some are considering the hit.
Surfer Blood: Swim (to reach the end)
Bonus: The Grizz Weighs in on Surfer Blood. "Hold on Firenzi Imma let you finish but.." This band blew em back at last years CMJ festival in NYC and was declared "the winner" by way of the fact that they acheived the most press out of the event. My personal favorite jam off their forthcoming release "Astrocoast" is Floating Vibes, which mines the same powercords, song structure and basic style of Pavement (minus the self satisfied snark of Stephen Malkmus' pre-ironic self conscious posturing) and sticks to the subject matter of surfing before devolving into a facemelting guitar solo.
Surfer Blood: Floating Vibes